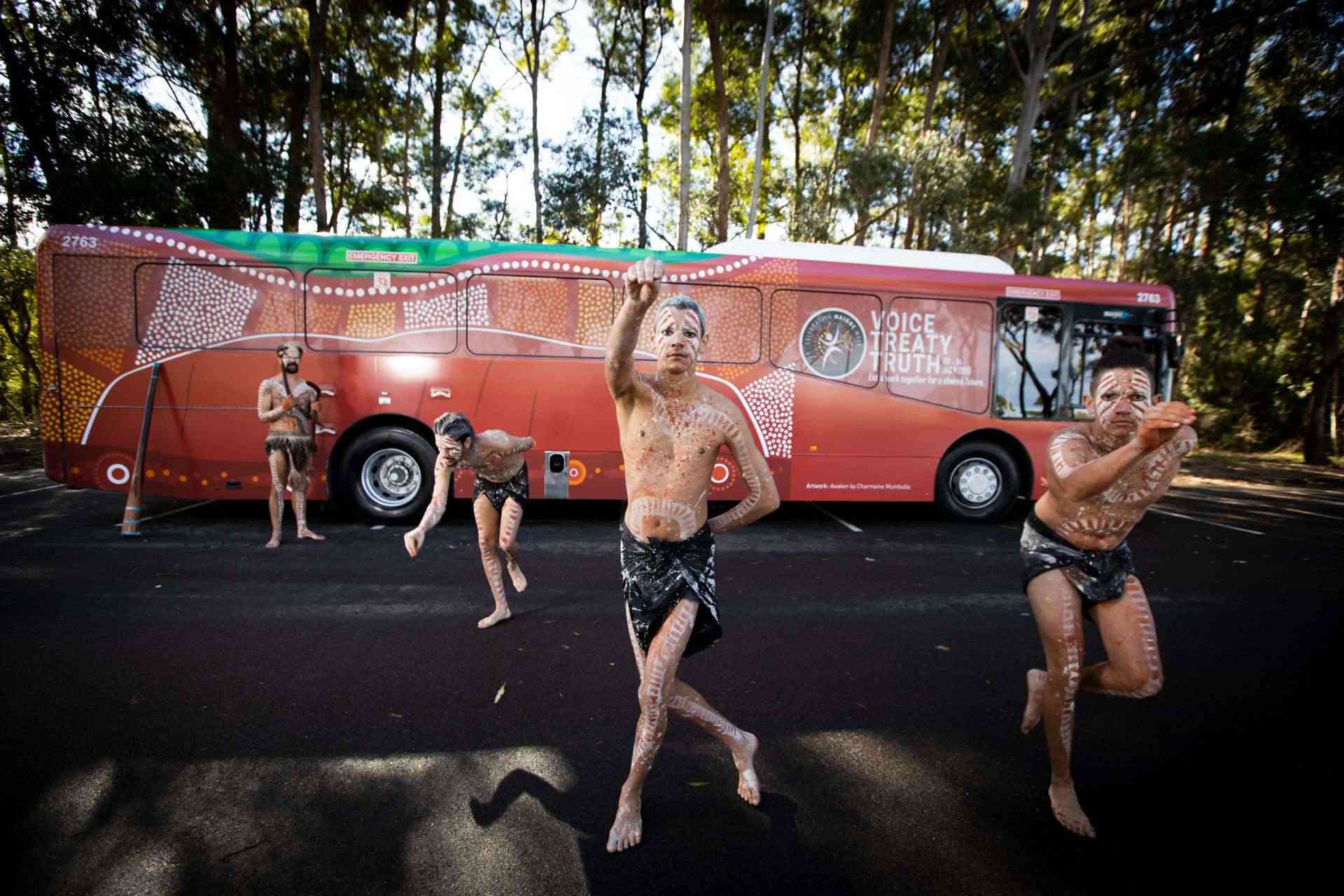 Key focus areas
Respect culture and heritage
Transport is committed to partnering with our communities, including Aboriginal people and communities, to ensure sustainable co-design and consideration of relevant culture and heritage across all of our projects.
We will work to preserve First Nations culture throughout projects and across the operation of our network by ensuring that Aboriginal cultural and spiritual connections to the land, waters and seas is honoured and respected.
Our goals
Aboriginal culture is acknowledged, integrated and preserved
Acknowledging and incorporating culture through stories, examples, best practice
Why it's important
Australia's heritage reflects a rich diversity of culture, history and experiences. We must protect and conserve the places, objects and cultural values that our communities value for future generations.
It's also important that we learn from Aboriginal employees and the Aboriginal communities we work with and acknowledge the profound contribution they make to Transport, sustainability and our communities more broadly.
A connected history
Transport owns and works in proximity to a range of heritage places and objects such as buildings, land and water-based archaeological relics, historic infrastructure like bridges or wharves, entire streetscapes or towns, cultural plantings, natural elements and memorials.
Our transport network follows the traditional songlines, trade routes and ceremonial paths,which contain Aboriginal heritage such as objects, places, dreaming stories, songs, cultural practices and traditions,that our nation's First Peoples followed for tens of thousands of years.
Our challenges
We have accountability for heritage as not only an owner of heritage assets, but also as a developer whose activities have direct and indirect impacts on heritage and a consent authority for development that may impact heritage.
There is a significant potential impact on heritage places and objects given how extensive our transport network is.
The number of construction projects and operational assets also make it challenging to ensure a coordinated and collaborative approach to heritage protection, conservation and cultural learning and reconciliation.
Our achievements
Explore our case studies
Hover a hotspot to preview; click to view detailed case study
Taking action
We undertake environmental impact assessments and manage cultural heritage in accordance with NSW and Federal legislation, including keeping a heritage and conservation register to support the management of heritage assets.
We acknowledge and pay respect to Aboriginal and Torres Strait Islander peoples as custodians of the lands where we work and demonstrate our commitment to improving diversity and cultural understanding and outcomes through our Reconciliation Action Plan 2019-2021 and Aboriginal Cultural Education program.
We work closely with community and our Aboriginal employees to ensure the preservation of culture across our network and look for opportunities to integrate the deep knowledge, stories and best practice examples from our Aboriginal and Torres Strait Islander peoples. We employ a dedicated Aboriginal Engagement team and conduct all culture and heritage engagement and consultation using a framework that helps us understand potential impacts.
Keep learning how we're actioning change